Second International Workshop on Software and Performance
WOSP 2000

Ottawa, Canada
September 17-20, 2000
Tutorials: Sunday, September 17
Workshop: September 18-20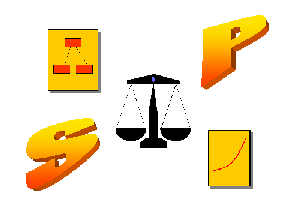 Sponsored by ACM SIGMETRICS and ACM SIGSOFT,
In cooperation with IFIP WG 6.3 and 7.3, and the Computer Measurement Group (CMG).
Industrial Sponsors: Hewlett-Packard Labs, NORTEL.
Conference registration: http://www.sce.carleton.ca/wosp2000/register.html
Hotel: http://www.cphotels.ca/cp.asp?loc=laurier
Ottawa: http://www.ottawa.com/




WOSP REGISTRATION
Please mail or fax the conference registration form to:
Gillian Murray
Lab for Research in Statistics and Probability
Carleton University,
Ottawa K1S 5B6, Canada
Fax: 1-613-520-3822
Tel: 1-613-520-2167.
Payment should be made in US dollars.

Remember to talk directly to the hotel about hotel reservations, and that the hotel registration cut-off date is Aug.16

THE FOLLOWING RATES ARE IN US DOLLARS

Registration Fee for Tutorials and Workshop Sept 17 - 20
By August 16 After August 16
ACM or SIG Member [ ] $500 [ ] $600 ACM/SIG Member Number _____________

Non-member [ ] $600 [ ] $700

Full time Student [ ] $130 [ ] $130

Total Amount Enclosed_______________

Special Dietary Meal Requested (please specify) ______________________________

Method of Payment

___ VISA, Mastercard or American Express (fill in information below)

___ Cheque (drawn on a US bank) or international money order made out to "ACM WOSP'00"

Credit Card and Other Information

Card type____________ Expiration Date___________

Card Number__________________________________

Signature_____________________________________



Attendee Information

Name to appear on the badge________________________________________

Title_________________________________________

Company/Institute______________________________

Address______________________________________

City & State/Prov______________________________

Zip/Postal code____________Country__________________

Phone_____________________

Fax_______________________

email _____________________________________________


You may fax your registration if paying by credit card. There is no online registration. The conference registration fee includes attendance at all tutorial and technical sessions, a reception, the conference banquet, and one copy of the proceedings. Student registration does not include a ticket to the banquet.

In the event that you are unable to attend the meeting after you have paid fees, you will receive a full refund minus a $50 handling fee prior to Sept 7. No refunds will be available on or after Sept 7, but you will be sent a copy of the proceedings.

CONFERENCE COMMITTEE

General Chair: Murray Woodside, Carleton University (including registration and publicity)

Program Co-Chairs: Daniel Menasce, Hassan Gomaa, both of George Mason University

Tutorials Chair: Rob Pooley (Herriot-Watt University, Edinburg, Scotland)

Treasurer: Andre Bondi (ATT)